AMI Montessori Orientation 0-3 Certificate Course
Online format
April 23—May 23, 2021
Language: English with Estonian translation
Price: early bird price 690€ until March 31, 2021. Normal price 750€
GOAL OF THE COURSE
The intention of the 0—3 Assistants Certificate Course is to help interested adults become able assistants in a Montessori Nido or Infant Community.
THE COURSE CONTENT
Introduction to Montessori Pedagogy
The Role of the Adult
Overview of the Planes of Development
The Child's Mind from 0—6 years
Order
Movement 0—3
Language
Independence
Prepared environment
Freedom and Discipline
Observation
Music and Art
Maintaining the Environment
Toilet Learning
Material Making
COURSE DIRECTOR
Tiina Suominen, AMI Trainer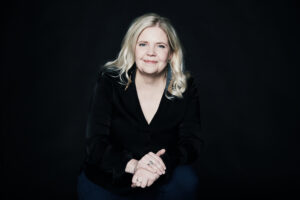 Tiina Suominen comes from Finland. She trained in Denver with Judi Orion and Maria Teresa "Chacha" Vidales on the Assistant to Infancy level and in Washingon D.C with Hildegart Soltzbacher to 3—6- level. She is an AMI trainer on the Assistant to Infancy level. She has been working with children aged 0—6 more than 20 years. Tiina runs her own Montessori School, called Mammolina, in Helsinki, Finland.
DURATION OF THE COURSE AND OBSERVATION HOURS
60 hours of live online sessions and independent work. Total nine hours of observation is obligatory. Specific instructions on how to observe will be given during the Course.
The course will be broadcasted via Zoom.
There will be live online lectures by the Trainer.
Chat rooms will be used for student discussion.
Students will view films and presentations online.
OBLIGATORY READING
Maria Montessori:
"The Child in the Family, Education for a New World"
"1946 London Lectures"
"The Absorbent Mind"
Silvana Montanaro:
"Understanding the Human Being"
Reading materials will be provided for the students in .pdf format.
REQUIREMENTS FOR CERTIFICATION
Submission of three papers (500 words) to the required standard
Submission of observation report
Submission of handmade materials
Minimum of 90% attendance
COURSE TIMETABLE
Friday, 23.04 18.00—21.00 (EET, UTC +2)
Saturday, 24.04 9.00—15.00 (EET, UTC +2)
Sunday, 25.04 9.00—15.00 (EET, UTC +2)
Friday, 30.04 18.00—21.00 (EET, UTC +2)
Saturday, 01.05 9.00—15.00 (EET, UTC +2)
Sunday, 02.05 9.00—15.00 (EET, UTC +2)
Wednesday, 05.05 18.00—21.00 (EET, UTC +2)
Thursday, 06.05 18.00—21.00 (EET, UTC +2)
Wednesday, 12.05 18.00—21.00 (EET, UTC +2)
Thursday, 13.05 18.00—21.00 (EET, UTC +2)
Friday, 14.05  18.00—21.00 (EET, UTC +2)
Friday, 21.05 18.00—21.00 (EET, UTC +2)
Saturday, 22.05 9.00—15.00 (EET, UTC +2)
Sunday, 23.05 9.00—15.00 (EET, UTC +2)